Yesterday I took a trip to London to go and check out the Untouchable shirt reveal for the new Canterbury British and Irish Lions jersey, and a thing of beauty it was too! 
Set up so the shirt dominated the London skyline with the Gherkin, Tower of London and Tower Bridge all in the background, it was a spectacular sight. A photoshoot with the Head Coach, Warren Gatland and Lions legend Will Greenwood took place in front of the shirt and the assembled rugby media including, amongst many others, BBC Sport and the Twitter elite, Fill Your Boots, Rugby Podcast, Jumbo Rugby and Eggchasers Podcast. Unfortunately my Dad and I had to run before we could get a word with the Lions luminaries, but it was a great event and our thanks to Natalie at Canterbury for inviting us!
(that picture was courtesy of my Dad who clearly missed his calling!)
Will Greenwood
Warren Gatland
So this morning, I recieved an early knock on the door, which wasn't TOO welcome after a couple of long days and a late ight Pizza, though when I saw he was holding this little beauty, I woke up pretty quickly! 
A lot of the early feedback is pretty good, but a few naysayers have said it's the same as the last one, without the '3 stripes' on the shoulders and with a different sponsor, but how wrong they are!
It's never going to be a wildly radical design, it's a traditional red shirt, if it was suddenly a different colour, or spots, stripes etc, there'd be uproar.
The material is lovely and soft, a far cry from the previous shiny shirt, it actually feels far more comfortable. It also gives a pinstripe effect when viewed up close. Also the detailing on the shirt adds to the allure. There are a few little Lions motifs on the shirt, inside the collar, on both sleeves and a small line representing the traditional colours of the home nations on the back which gives it a unique feel all of it's own. I also like the small white collar as opposed to a grandad collar and the elasticated neck rather than button up or velcro is a new one on me!
As you may know, I'm a big lad, more often than not, I'm a XXL in my rugby gear, My Lions shirt is a XXXL (as my CCC England XXL was snug!) the chest and shoulders are fine, nice and loose fitting, the stomach is a little unforgiving and the arms are pretty tight, but as I ordered mine blind, I can't complain too much, it's definitely wearable, but I'd make sure I was trying it on before I buy, or going a size or 2 up if buying online if I was you. 
So there you go. A strong showing from Canterbury again, another great bit of stash! Many thanks to them for the invite to the launch, and indeed for the shirt, I shall wear with Pride (Pride - Lions - Get it?)
Actually, just a coincidence, but getting off the tube, what was one of the first things we saw? LIONS.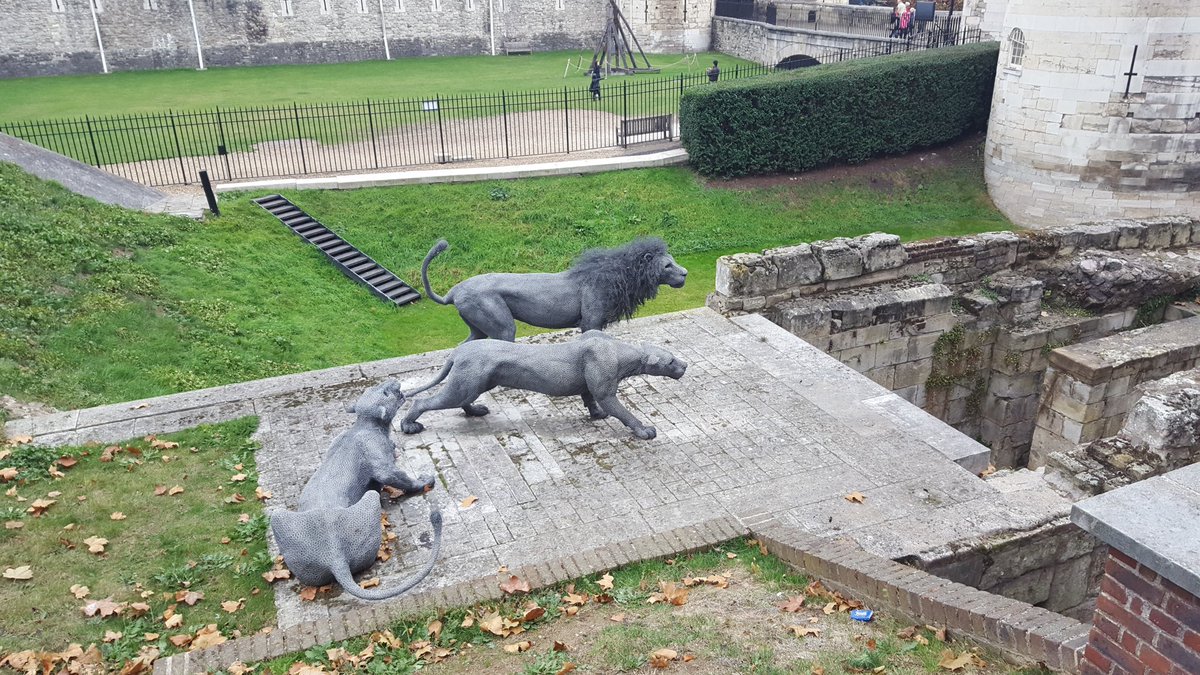 Appropriate!